Hey everyone,
Sorry I've been not posting much I've been busy with my youtube account and stuff! But I'm going to do my very own beauty awards I though this was a good idea and you guys can do it too. Okay, these are products I've tried and loved..
Fave Foundation Primer-
Laura Mercier Oil Free
Flawless finish! Keeps my foundation smooth and lets my foundation apply nicely and evenly. This is oil free for my skin but you can get loads of different ones for YOUR skin.
Fave Foundation-
Maybelline Dream Nude Airfoam
I now use this everyday I'm in love. It's really good and a little goes a long long way! Looks amazing on the skin and I'm in love. You need darker skin for this though I think it's really light on!
Fave Blusher-
Nars Orgasm
Love this shade! The texture of all Nars blushes are great but this colour is amazing as well. I've head good things about the colour Torrid maybe try that out if you have darker skin.
Fave Bronzer-
Collection 2000 Shimmer Shades
Great colours and pigmentation for such a low price. I like how you can also use the shades on their own or mixed together. It's perfect for a nice glow and wearable enough for everyday.
Fave Skincare product-
Clean&Clear Morning Energy Facial Wash
Great for Oily skin and if your not a morning person. It cools and refreshes and is gentle yet does a good job.
Fave Eyeshadow primer-
Urban Decay Primer Potion
Really good base and comes in a range of colours. Keeps your eyeshadow on for a while and is really easy to apply they do it in a new tube applicator
thing.
Fave Eyeshadow-
MUA shade 4 single
Lovely shade have been wearing this every single day! Really low price I'm in love with the MUA line and some products are amazing.
Fave Palette-
Urban Decay Naked 2
Great range of colours all very wearable for everyday. Lovely case and comes with brush and mini lipgloss! Much better than the first Naked palette.
Fave Eyeliner-
Bobbi Brown Long-Wear Gel Liner
Great bold line looks smooth and has a great texture. Love the pot design only down side is you need to buy a brush to apply this.
Fave Lip Balm-
Vaseline Creme Brulee
I think this is limited Edition but the smell is to die for. Smells like sweet vanilla and does wonders for your lips. Really cute little tub as well!
Fave Lip Gloss-
bourjois effet 3D
I love all of these colours and they leave my lips looking bigger and fuller. They look amazing on not really sticky or anything.
Fave lipstick-
Mac Angel
Lovely Nude pink lip stick. And Kim K wears it and she looks always amazing!!!
Fave Perfume-
Chanel Chance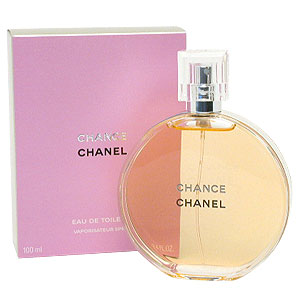 Lots of Love,
Lucy xoxo